NAMA represents the $34.9 billion US convenience services industry. 
Headquarters / NAMA Foundation
1777 North Kent Street, Suite 1010
Arlington, VA 22209
571.349.0149 t | 571.349.0138 f
Carla Balakgie, FASAE, CAE
President & CEO
571.257.4135
Matt Bisenius
Vice President, External Affairs
571.257.4123
Jennifer "JB" Bulcao
Executive Director, Foundation &
Board and Governance Liaison
571.347.3773
Eunice Dade, SHRM-CP
Senior Manager
HR & Office Operations
571.349.0135
Kristen (Keenan) Griffith, CMP
Vice President, Programs & Services
571.348.9898
Michael Hogg
Manager, State Affairs
571.367.9006
Robert Owen Jackson
Director, Government Affairs
571.257.4136
Eric Larson
Senior Manager, Education
571.348.1215
Celine Meersohn
Manager, Membership
571.349.0031
Bill Meierling
Senior Vice President, External Affairs
571.348.9899
Robert G. Owens, CPA
Chief Financial Officer
571.307.5003
Enid Palazzolo 
Accounting Manager
571.348.1214
Isabel Shocket
Senior Director, Member Engagement
571.349.0117
Catina Tims
Staff Accountant
571.349.0104
Brian Turner
Public Health Consultant
Jenna Wendler
Manager, Member Engagement
571.342.4033
Ben White
Director, Education and Training
571.346.2111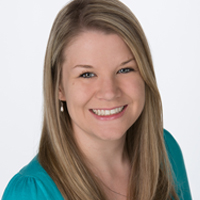 Lindsay Wilson, CMP, CEM
Director, Meetings & Events
571.317.0944
Please complete the form below to contact a NAMA staff member. We will get back to you as soon as possible.